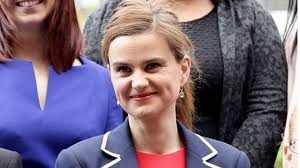 Let's recapitulate the situation
The polls gave the Leave ahead by 6 to 10 points. Nothing seemed capable to stop the democratic exit of the UK from the European Union. But suddenly there is a new, devastating fact just a week before the vote: the young Labour MEP Jo Cox, supporter of the Stay, is murdered by a lunatic crying "Britain First" (even though this detail seems to be false).
The media are doing the rest: exploiting the death of a young pro-UE MEP with a clean face, they are trying to influence the public opinion to turn it away from the Brexit. The "martyr of Europe" will shift the opinion of the British voters towards the Stay. This is the true – and only – goal of those who planned the murder of the Labour MEP. So much that, at the news of the murder, all the European stock markets breathed a sigh of relief, limiting the losses and in some cases closing with a positive sign.
The markets have decided: the United Kingdom shall not exit from the European Union. Even choosing to employ this kind of medieval methods. The death of Jo Cox is then the result of the terror strategy adopted by the international finance. The criminals in Brussels, by now, don't have any scruples and are not afraid of anything.
I hope that the British people will be enough mature to understand that the EU is a criminal association of terroristic nature, and that the murder of Jo Cox is part of the terror strategy that the "true power" resorts to when they want to protect their interests.
If the financial power recurred even to these means to avert the Brexit, then they are ready to do everything – and anything – in order to save their untold interests.
Jo Cox, may you rest in peace. My thoughts go to your two little children and to your family. Your death was to serve the markets and the Brussels criminals …
Giuseppe PALMA
---


Grazie al nostro canale Telegram potete rimanere aggiornati sulla pubblicazione di nuovi articoli di Scenari Economici.
---