Italy greets the 45th US President Donald J. Trump with an Inauguration event in the heart of Rome, in front of the Italian Parliament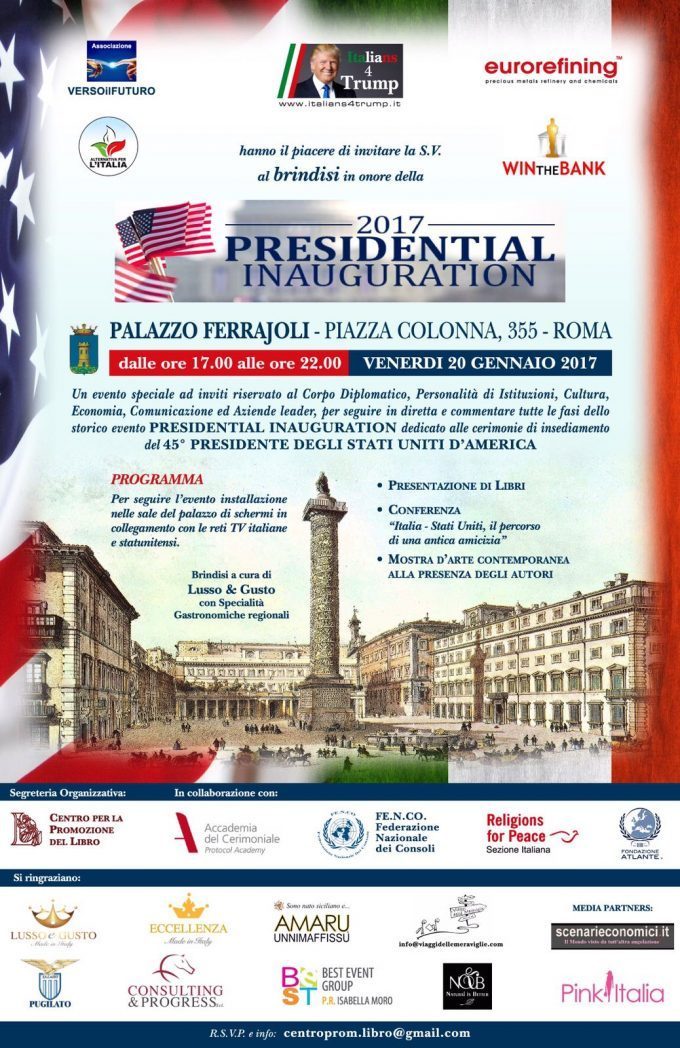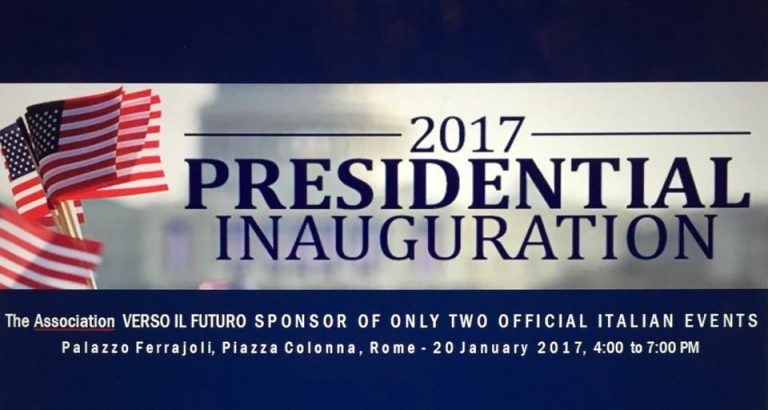 It is clear that Donald J. Trump influence is crossing US borders. In Italy in particular, one if not the best non-Anglo-Saxon US ally since the end of WWII.
Said that it is envisaged that Trump's economic recipes supporting the middle class and the real economy (…) might well be applicable also to the Italian economy that today is struggling due to a lack of competitiveness mainly related the european single currency that is literally killing the local manufacturing sector (due to the impossibility to devalue the national currency in order to align it with the local Italian fundamentals).
It is worth noticing that, while the european currency is sinking the Italian economy, at the same time it is massively supporting German merchandising export: in fact the Euro is much cheaper than the hypothetical Deutsche Mark would be, thanks to the presence in the EUnion of weaker countries like Italy and Greece; thanks to such "side effect" Germany is hugely profiting from a generally undervalued european currency, hugely boosting its manufacturing sector (exporting also to the USA, to a record level).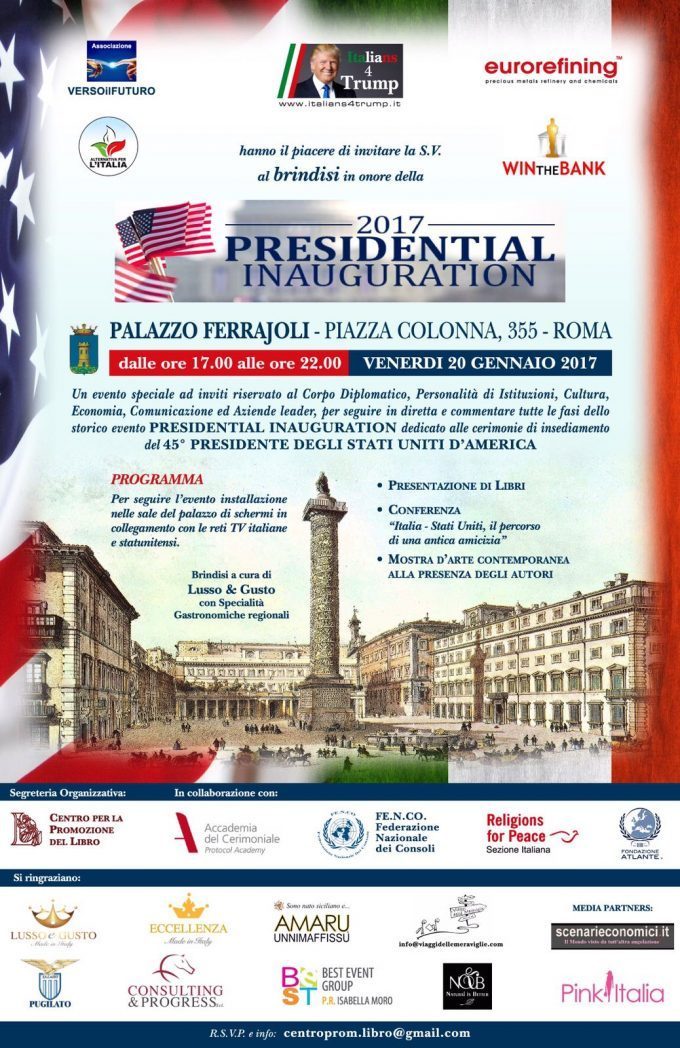 Italian "Trumpisti" aim at implementing similar economic recipes to the national economy as the ones Donald J. Trump is going to implement in the US, seeking a comprehensive collaboration with the new US Administration after 8 years of substantial economic disarray.
In particular, it must be emphasised that it is urgent to stop economic sanctions against Russia, also being Moskow a perfect ally in order to find a conclusive solution to the ISIS terrific issue. Profiting from the traditionally friendly ties with both USA and Russia, we are convinced that Italy could support the formation of a new western order aimed at fostering growth and peace in the world.
Gianmario Ferramonti, Alfredo Esposito e Leo Zagami (founders of italians4trump.it, at the heart of the Trump support group in Italy) in collaboration with  Scenarieconomici.it  team headed by Prof. Antonio Maria Rinaldi have organised the US Presidential Inauguration event on the 20th. January 2017 in Rome, Palazzo Ferrajoli, from h. 16:00 until 22:00 CET.
Mitt Dolcino
(www.scenarieconomici.it)
---


Grazie al nostro canale Telegram potete rimanere aggiornati sulla pubblicazione di nuovi articoli di Scenari Economici.
---